On August 27, 2020, PARSUN officially unveiled its new logo as part of the brand's updated image. The new design indicates that PARSUN's outboard motors are moving to a higher level. Carefully crafted and designed with creativity, PARSUN has systematically updated its brand image, including the logo, product packaging style, user manual, product nameplate, publicity poster, and product manual.

The new logo is based on the original brand logo of PARSUN Power, with the core identification element "S" optimized as the design origin, reflecting the inheritance and continuity of the logo. In terms of color scheme, the main color has been changed from black to blue, highlighting PARSUN's sense of technology. A touch of red has been added to inherit the history of PARSUN and redefine the exclusive deep red of PARSUN Power. The whole logo is more in line with international trends, enhancing the sense of motion. A sea horizon trailing design has been added to the S-shaped, implying continuous and surging ocean power, making the industry attributes more clear and vivid. The outboard label and its package have been updated with the new logo.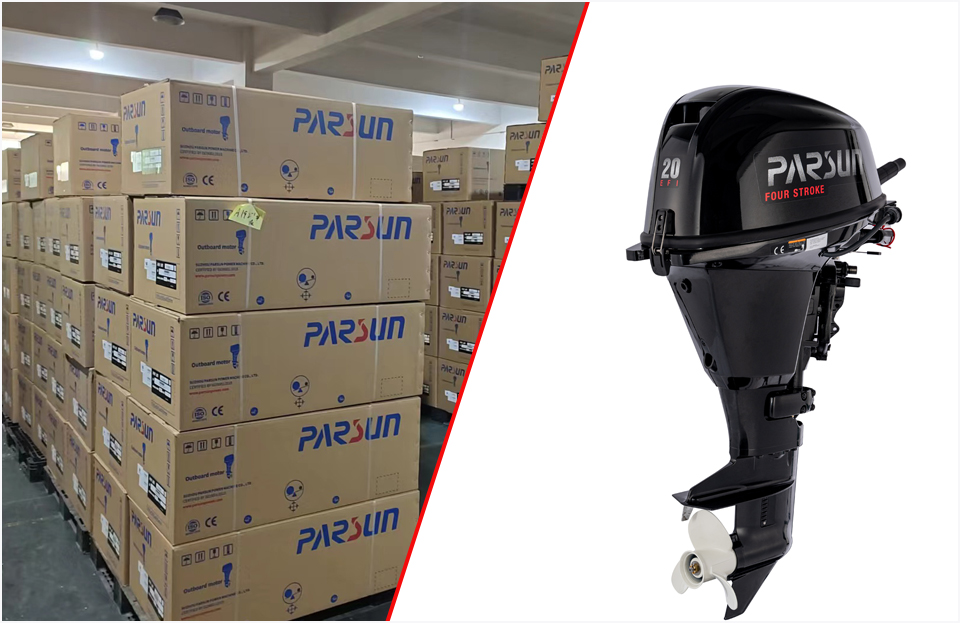 The outboards label and its package have been updated with a new logo.
Over the past ten years, PARSUN has been growing steadily and has now become the first brand of outboard engines in China and maintains its leading position due to the high quality of its products and services, which have helped it gain the trust of the market. Feedback from customers in Jamaica has been positive, with one saying "We are pleased at the renewed image and commitment to uplift the Parsun brand."
The potential of PARSUN's products is huge, and the company is fully committed to supporting the brand's success in Jamaica. We look forward to introducing the new 4-stroke engines and await the larger sizes. The future looks bright for our partnership.
Please note that the replacement is for the logo style only and does not affect the property rights. The ownership of the original logo and the new logo still belongs to PARSUN. Additionally, the products with the original logo have the same quality and after-sales service as the products with the new logo, and customers can purchase and use them with confidence.
If you need the new logo images, please click here: